Our Menu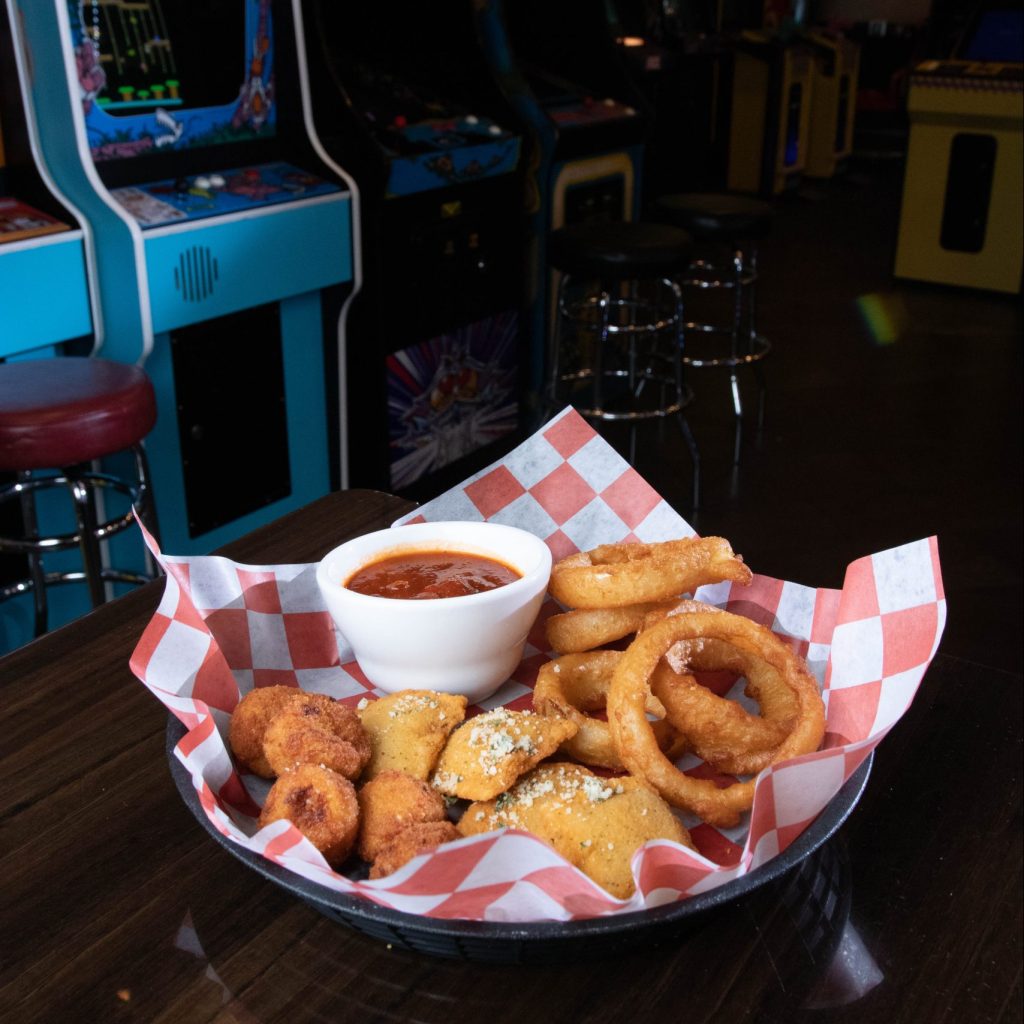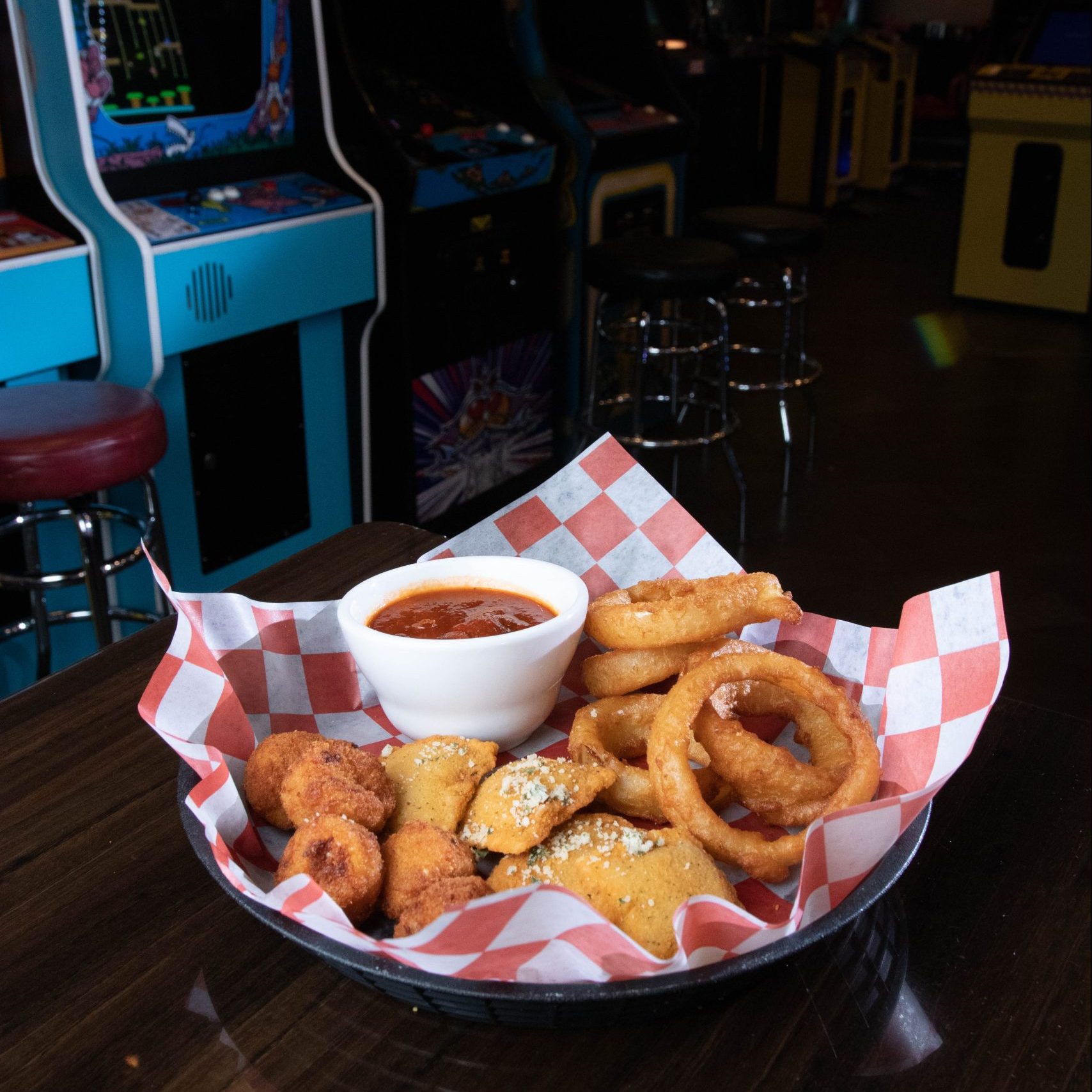 STARTERS
---
Mac n' Cheese Bites
with homemade bbq ranch
Fried mozzarella
with homemade marinara sauce
Cowboy bites
fried cheese bites with bacon and corn. served with ranch
Onion rings
With homemade BBQ Ranch
Fried pickles
With homemade BBQ Ranch
Sampler Platter
Choose 3: Beef ravioli, fried mozzarella, cowboy bites, fried pickles or onion rings
Chili Con Queso
Beef chili con queso with tortilla chips
Chili Cheese fries
French fries, queso, and homemade chili. Add Jalapenos $1.00
Nacho Plate
Grilled chicken, queso, pico, jalapenos and sour cream
---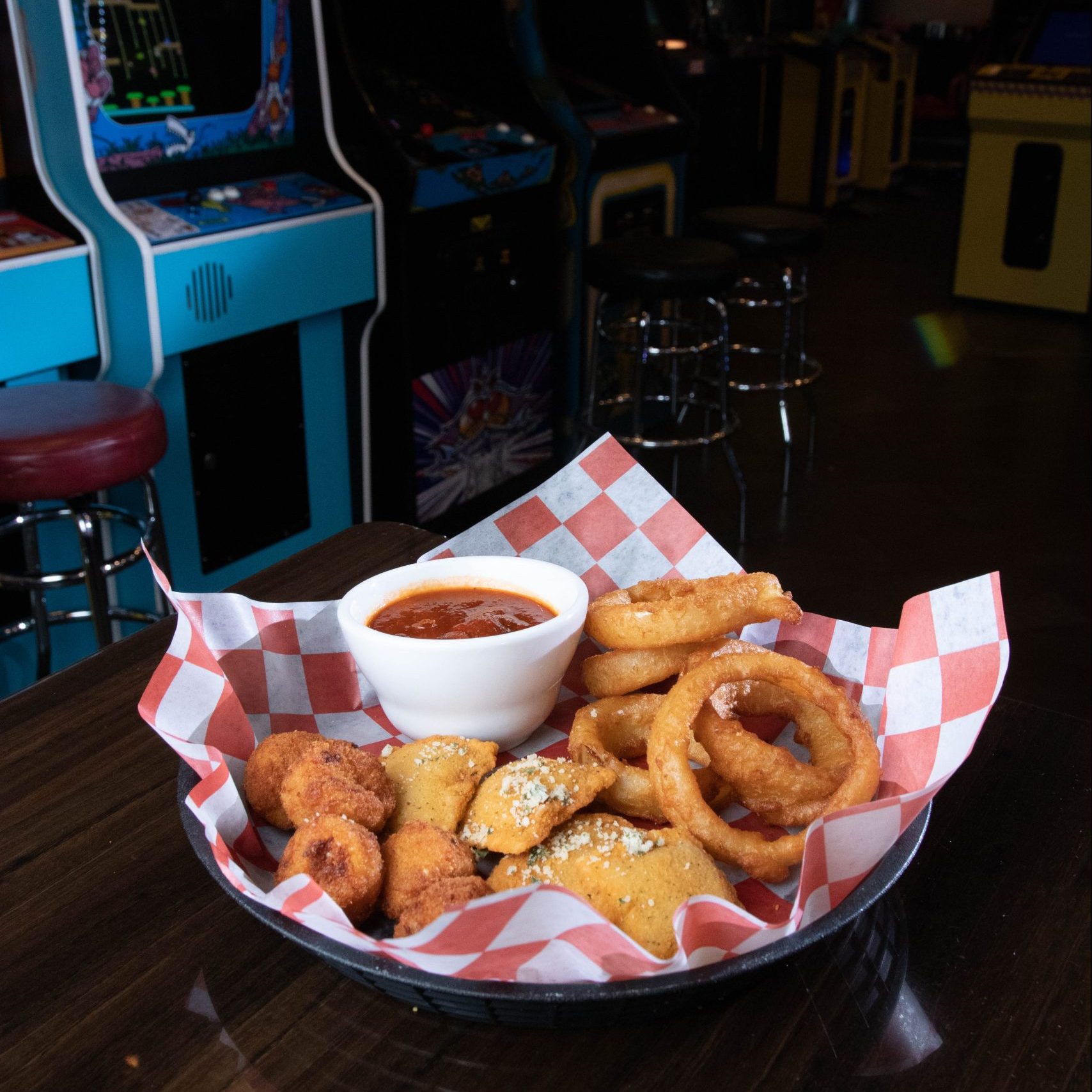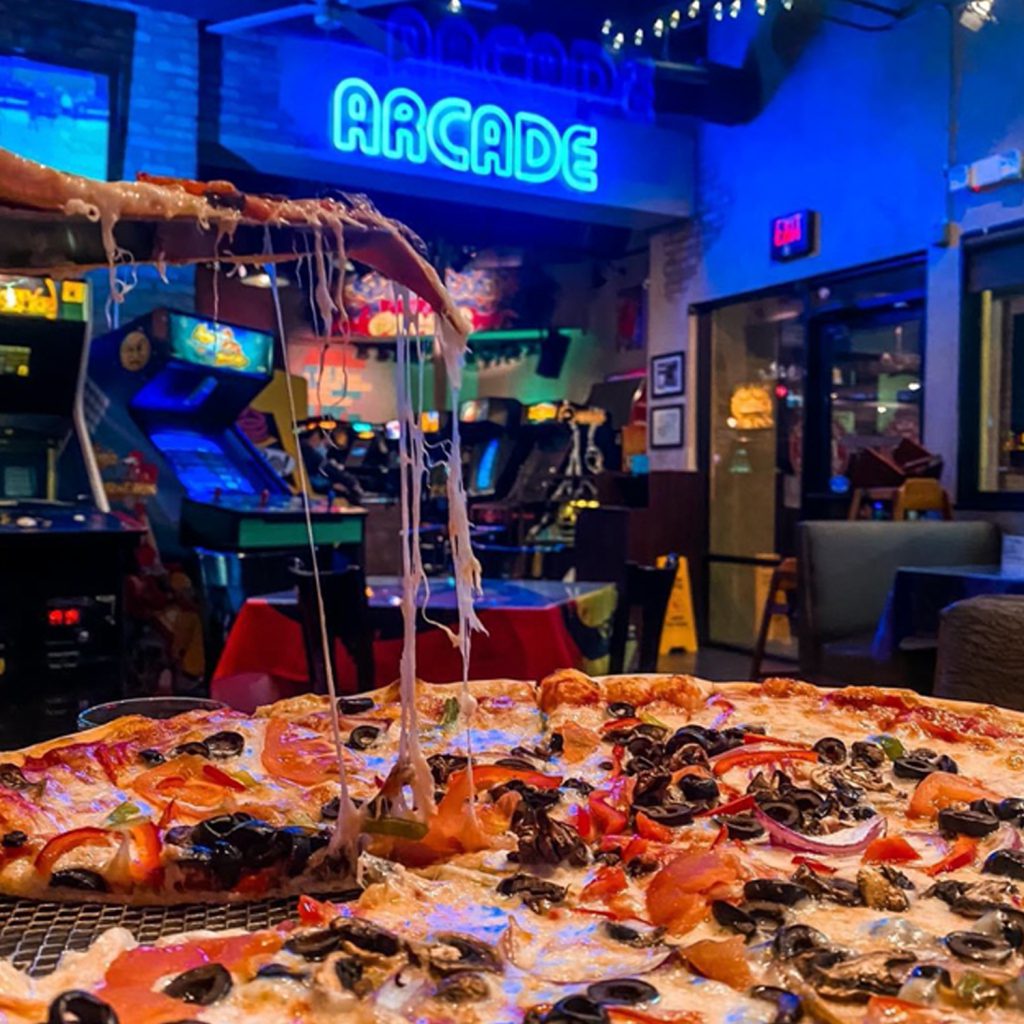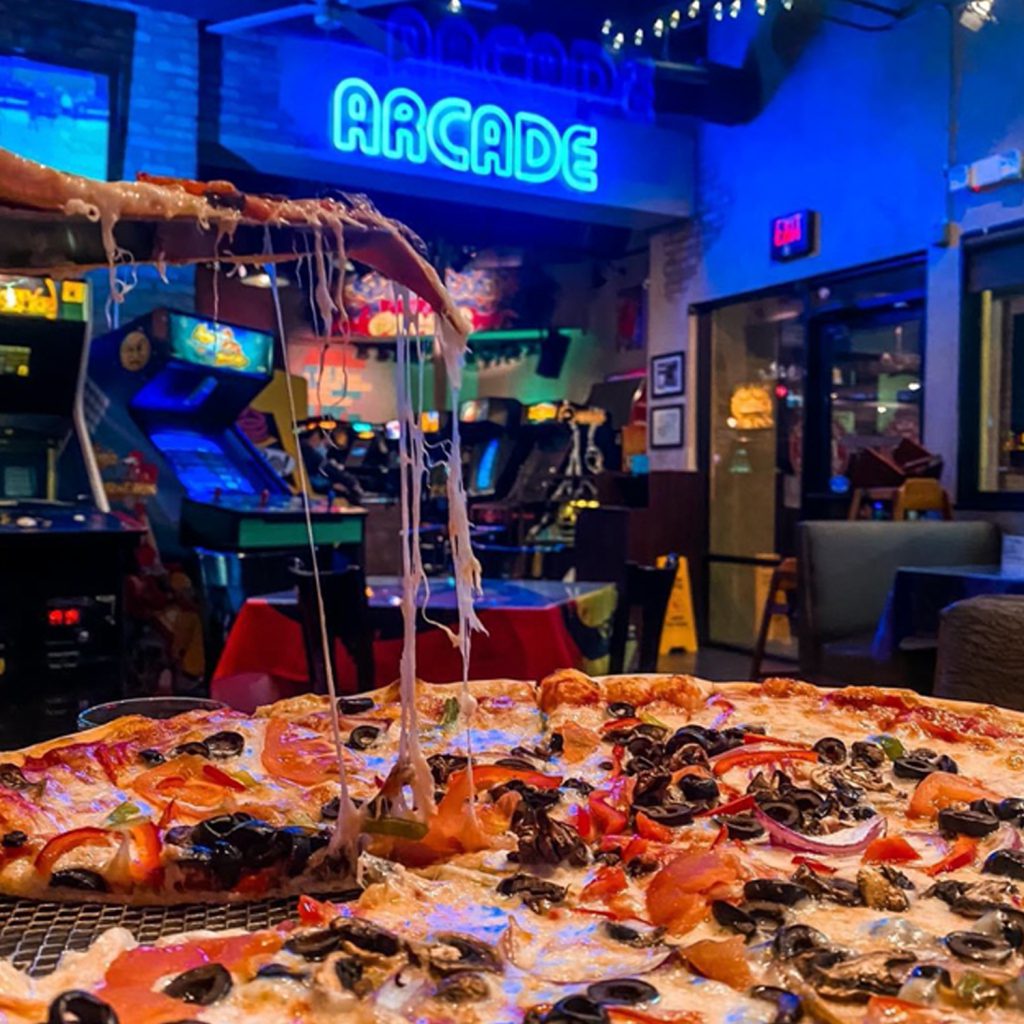 Pizza
---
Small 10″ / Medium 14″ / Large 18″
---
The "1-up"
Just choose one topping of your choice
Pac-Man
AKA "The McCallister"… It's a cheese pizza
Super Meaty bros.
Pepperoni, sausage, bacon, meatballs, & ham. It's like crazy loaded with meat.
Sonic the vegg-hog
Mushrooms, red onion, garlic, tomato, black olives, & bell peppers.
Yoga fire
Buffalo chicken, our spicy sauce, jalapenos & regret
Space Mmm-vaders
Pepperoni, sausage, green bell pepper, mushroom, onion & black olives.
Choose your fate
Pick a sauce: Classic, buffalo, or BBQ.
Pick a crust: Traditional or thin.
Choose up to 3 toppings: Pepperoni, sausage, bacon, meatballs, ham, chicken, jalapenos, mushroom, red onions, white onions, black olives, tomato, green bell peppers, and red bell peppers. ($1.00 per extra topping)
---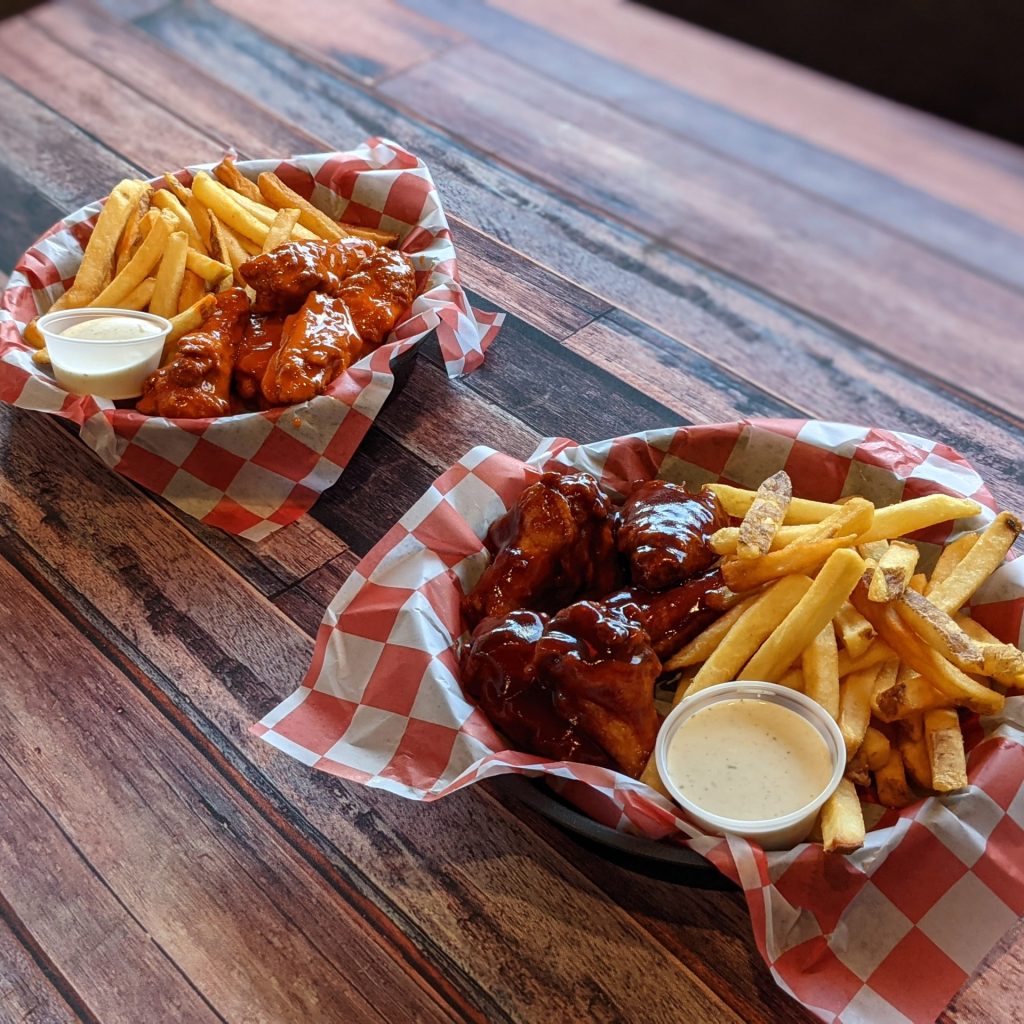 Wings
---
All orders come with fries and one dipping sauce. (Additional Sauces $0.50 each)
All drums or all flats $1.00 fee per 5 wings.
---
5 Wings: $9.50 / 10 Wings: $17 / 15 Wings: $25 / 20 Wings: $32 / 25 Wings: $37 / 50 Wings: $69
---
Lemon Pepper
Lemon zest and pepper in a buttery sauce.
Garlic Parmesan
Grated parmesan cheese mixed with garlic butter.
Teriyaki
Salty and sweet with garden spices
Honey BBQ
Sweet and smokey
Buffalo Mild
A classic mix of tangy and spicy
Sweet red chili
Starts sweet and ends with a kick.
Mango Habanero
Fruity and fiery
Dry cajun rub
Our homemade blend of spices
Dry buffalo rub
Same flavor as the sauce, but without the mess.
---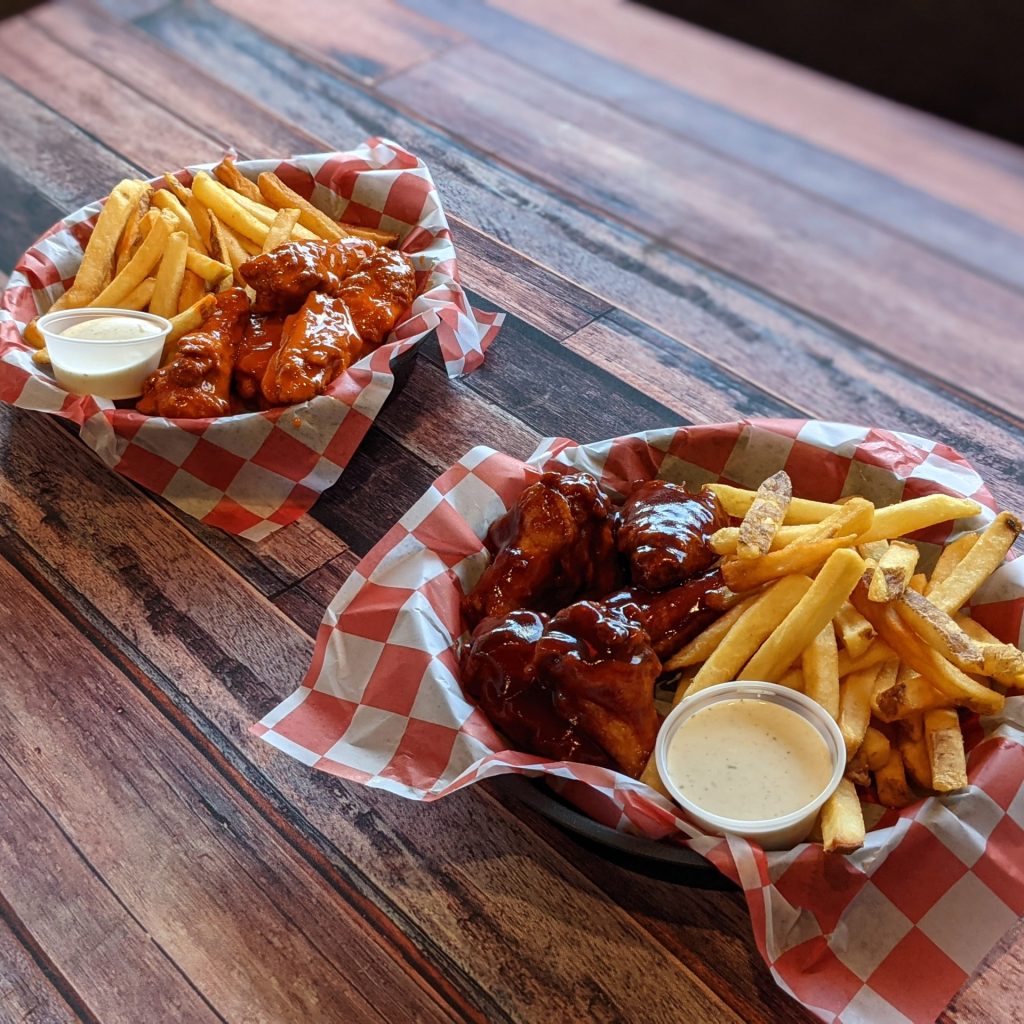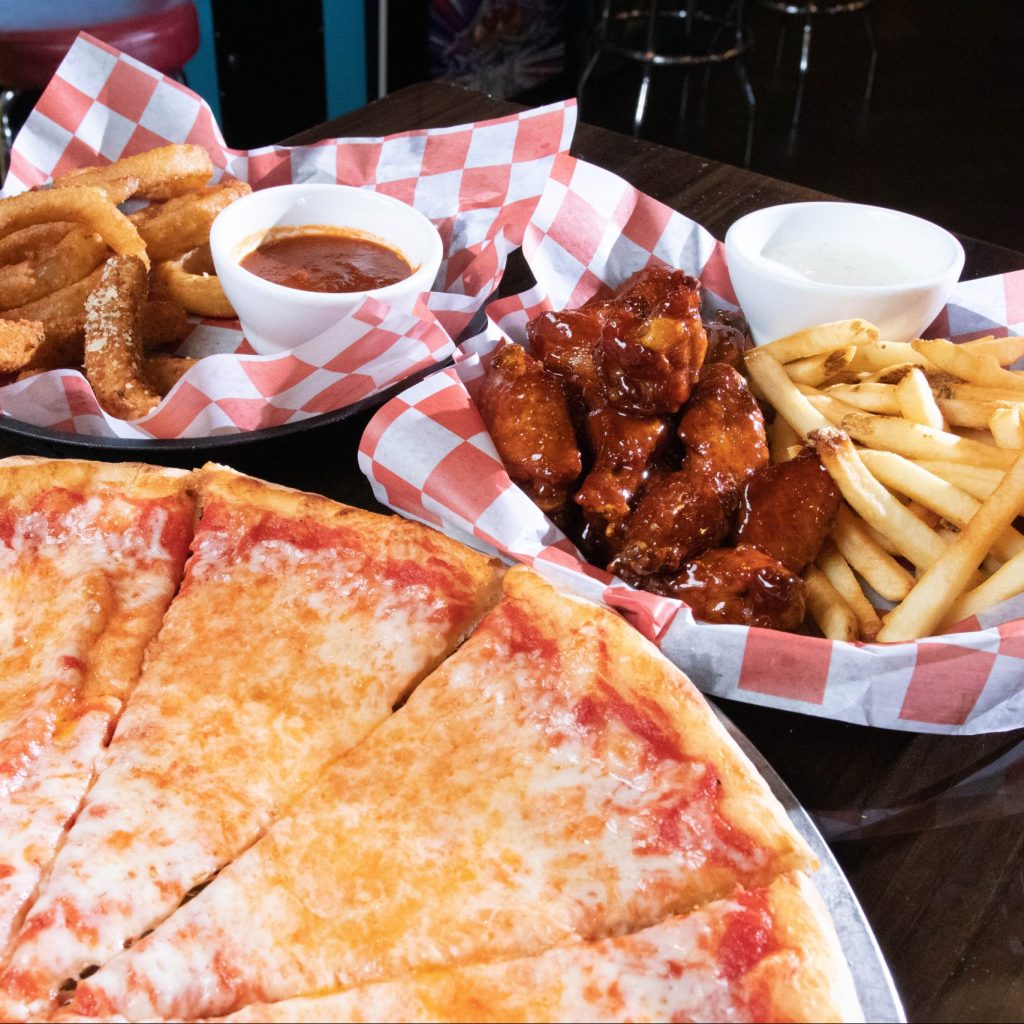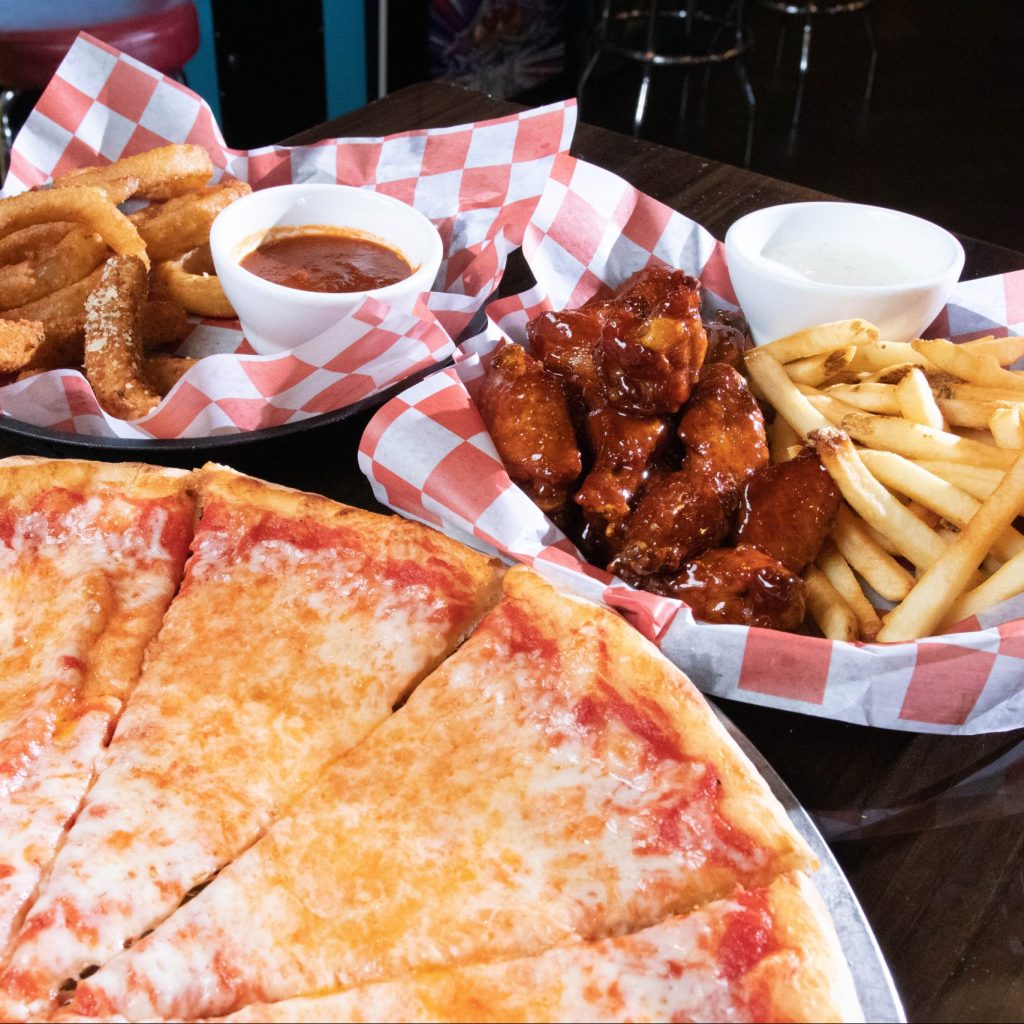 COMBOS
---
#1 Combo (feeds 2 – 4)
Large 18″ cheese or pepperoni pizza, plus 15 chicken wings, mozzarella cheese sticks, onion rings, and french fries
#2 Combo (feeds 4 – 6)
2 Large 18″ cheese or pepperoni pizza, plus 20 chicken wings, and french fries
#3 Combo (Feeds 2)
Medium 14″ cheese or pepperoni pizza, plus 10 chicken wings, and french fries
---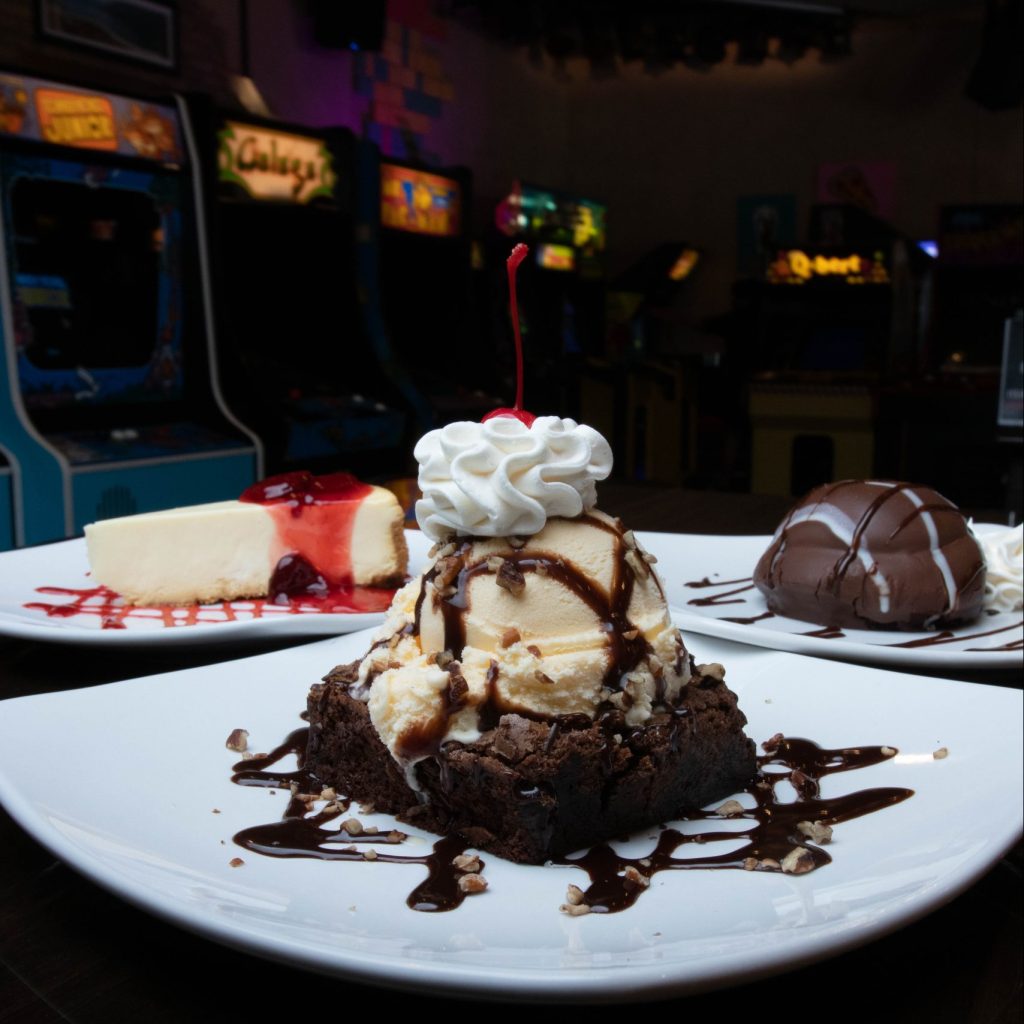 Desserts
---
Brownie Sundae
Chocolate brownie topped with vanilla ice cream, whipped cream, chocolate sauce, and crushed pecans
New York Style Cheesecake
Served with strawberry topping
Chocolate Bomb
A chocolate shell filled with cream, chocolate mousse, and a thin layer of chocolate cake
---